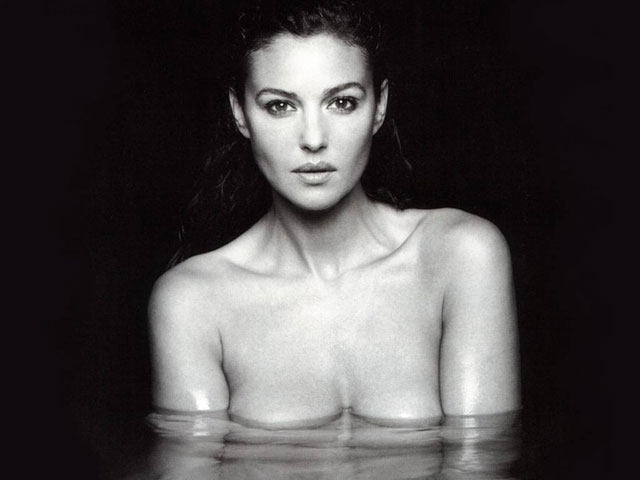 Monica Bellucci
Rise
to Shine
Salire a brillare
輝きに上昇
Kagayaki ni jōshō
ps25
My soul rises for beauty.
Beauty shines for health.
Lead me into leadership.
Teach me the path by design.
Let me not suffer the pain of shame.
I won't let my enemies humiliate me.
Help me to find truth with integrity.
Salvation comes with the promise
of being saved. Trust abides
with the Savior.
Let none who look with faith look in vain.
Let the schemes of the treacherous be averted.
Compassion will be remembered.
Love comes from eternity.
It is everlasting.
Redeem me with forgiveness.
Let me forget those things
that hinder my progress
in redemption.
Atonement requires
constitutional reparation
as a form of resolve
to manage responsibility
with respect for rights.
Humility is gracious.
It does not seek to control
others with the threat of death
over the power of life.
Those who don't seek to control
life with violence or cruelty are humble.
The light of life lets love shine for these.
Love is the path to civility.
Faith is the way to faithfulness.
Loyalty is sought in friendship.
Friendship doubles joy and divides sorrow.
Adversity tests the balance.
Family functions with respect.
Community is built with civility.
Government has to represent law.
Humility yields forgiveness
for redemption. Flaws in the law
have to be corrected by amendment
or the errors of violence and cruelty
are mass produced.
Who are they who respect
the right to life? They agree to outlaw war
and the death penalty. They agree to respect
civil and human rights. Responsibility has
been chosen for prosperity and posterity.
Cruelty in punishment has been reduced
by the provision against it in law.
Death from disease has been diminished
by medicine, public sanitation and trash removal.

Healthcare promotes proactive treatment.
Stay healthy. Healing is not required.
Profit from plutocracy will be stopped
by amending the constitution of law.
My eyes are looking
for profit from redemption;
from trade in legal commerce
and tourism.
Let those who profited from violence
stop and make reparations. If they refuse,
let them be corrected by prosecution or suit.
Look upon the misery that was added to adversity
by the story for the glory of war and stand
opposed to the fiction.
Look upon those who were defined as enemies
by war. Have mercy on non-combatants and those
who respect the rules for engagement in relation
to defense.
Terrorism is a crime. Crime has to be prosecuted
in a court of law for verification of the charge.
Belonging to another group however is not a crime.
People have the right to assemble for worship
or for participation in government by petition
or protest.
People don't have the right to kill or harm others
to impose punishment for membership
in other groups.
Let integrity in purpose defend my cause.
My hope is set for justice.
Preserve the ethics of morality.
Life lives for those who love.
25 Ad te, Domine, levavi
1 To you, O Lord, I lift up my soul;
my God, I put my trust in you; *
let me not be humiliated,
nor let my enemies triumph over me.
2 Let none who look to you be put to shame; *
let the treacherous be disappointed in their schemes.
3 Show me your ways, O Lord, *
and teach me your paths.
4 Lead me in your truth and teach me, *
for you are the God of my salvation;
in you have I trusted all the day long.
5 Remember, O Lord, your compassion and love, *
for they are from everlasting.
6 Remember not the sins of my youth and my transgressions; *
remember me according to your love
and for the sake of your goodness, O Lord.
7 Gracious and upright is the Lord; *
therefore he teaches sinners in his way.
8 He guides the humble in doing right *
and teaches his way to the lowly.
9 All the paths of the Lord are love and faithfulness *
to those who keep his covenant and his testimonies.
10 For your Name's sake, O Lord, *
forgive my sin, for it is great.
11 Who are they who fear the Lord? *
he will teach them the way that they should choose.
12 They shall dwell in prosperity, *
and their offspring shall inherit the land.
13 The Lord is a friend to those who fear him *
and will show them his covenant.
14 My eyes are ever looking to the Lord, *
for he shall pluck my feet out of the net.
15 Turn to me and have pity on me, *
for I am left alone and in misery.
16 The sorrows of my heart have increased; *
bring me out of my troubles.
17 Look upon my adversity and misery *
and forgive me all my sin.
18 Look upon my enemies, for they are many, *
and they bear a violent hatred against me.
19 Protect my life and deliver me; *
let me not be put to shame, for I have trusted in you.
20 Let integrity and uprightness preserve me, *
for my hope has been in you.
21 Deliver Israel, O God, *
out of all his troubles.